Employment Law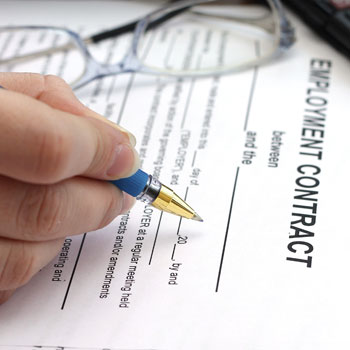 Tudor Williams has over 30 years specialist knowledge of all aspects of employment law. He has represented employers and employees in the private and public sectors and local government and trade union members.
He is a qualified schoolteacher and has been a Chairman of Employment Tribunals in Birmingham. He is a fluent Welsh speaker and has conducted cases in Welsh and has frequently appeared personally in the Employment Appeal Tribunal.
He was granted Higher Courts rights in civil and criminal cases in 2005. For over 30 years he prosecuted cases for the Health and Safety Executive throughout North and Mid Wales and the West Midlands. He now defends companies and organisations facing prosecution.
Tudor has been a member of the ACAS Arbitration Scheme since it was established in 2001.
We can assist with the following areas
Contracts of employment, service agreements and consultancy agreements
Restrictive covenants
Day to day HR queries
Data protection and privacy
Employment status and self employment
Grievances, disciplinary and dismissal
Discrimination
Redundancy
Transfer of undertakings (TUPE)
Settlement agreements
ACAS early conciliation
Employment tribunal representation
Whistleblowing
Family and pregnancy matters
Absence and long term ill health
View our costs
Example Employment Tribunal Costs
Our indicative fees for claims relating to unfair or wrongful dismissal, including representation at trial are as follows:
Simple case: £4,000 to £6,000 excluding VAT
More complex case: £6,000 to £15,000 excluding VAT
Highly complex case: £15,000+ excluding VAT
The complexity of the case will depend on the amount of documentation and/or witnesses involved as well as the extent to which the background facts are disputed.
Factors that could make a case more involved or costly than set out above could be:
If it is necessary to make or defend applications, for instance to amend claims or to provide further information about an existing claim
Where there are multiple parties to the claim
Defending claims that are brought by litigants in person
Making or defending a costs application
The number of witnesses and documents
There will be an additional charge for attending a Tribunal Hearing of approximately £1,500 to (including vat) for counsel and 50% of that if a solicitor attends too.
Disbursements
Disbursements are costs related to your matter that are payable to third parties, such as court fees. We handle the payment of the disbursements on your behalf to ensure a smoother process.
Counsel's fees estimated between £1,000 to £2,000 per day including VAT (depending on experience of the advocate) for attending a Tribunal Hearing (including preparation)
Key stages
The fees set out above cover all of the work in relation to the following key stages of a claim:
Taking your initial instructions, reviewing the papers and advising you on merits and likely compensation (this is likely to be revisited throughout the matter and subject to change)
Entering into pre-claim conciliation where this is mandatory to explore whether a settlement can be reached
Preparing claim or response
Reviewing and advising on claim or response from other party
Exploring settlement and negotiating settlement throughout the process
Preparing or considering a schedule of loss
Preparing for (and attending) a Preliminary Hearing
Exchanging documents with the other party and agreeing a bundle of documents
Taking witness statements, drafting statements and agreeing their content with witnesses
Preparing bundle of documents
Reviewing and advising on the other party's witness statements
Agreeing a list of issues, a chronology and/or cast list
Preparation and attendance at Final Hearing, including instructions to Counsel
The stages set out above are an indication and if some of stages above are not required, the fee will be reduced. You may wish to handle the claim yourself and only have our advice in relation to some of the stages. This can also be arranged on your individual needs.
How long will my matter take?
The time that it takes from taking your initial instructions to the final resolution of your matter depends largely on the stage at which your case is resolved. Settlement could be reached during pre-claim conciliation so your case could take up to 13 weeks.
If your claim proceeds to a Final Hearing, your case is likely to take up to 52 weeks more.
This is just an estimate and we will of course be able to give you a more accurate timescale once we have more information and as the matter progresses.
Who Will Deal with your case?
Tudor Williams is our resident specialist in employment law and he will deal with your case. To find out more about his experience and qualifications please visit our Meet The Team page.
Interested in our
Employment Law services?
Contact us and ask for Tudor Williams to get a quote or to just talk through what we can do for you.