Meet the Team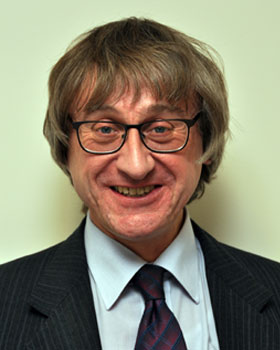 Gareth Kelly
Gareth has a reputation locally for working hard and keeping clients interests at the heart of every transaction. He does not underestimate the stress of moving home. He and his team ensure that clients move when it is right for them, in a smooth and managed way.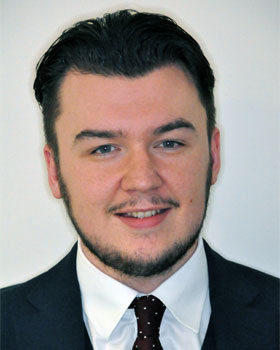 Joshua Williams
Josh joined Gittins McDonald in June 2014, after graduating in law from Aberystwyth University and achieving a distinction on the Legal Practice Course at the University of Law. Joshua has since gone from strength to strength and in March 2019 became an Associate Partner.
Joshua undertakes all aspects of Children Act matters and is a member of the Law Society's Children Law specialist accreditation panel, which allows him to represent children within Court Proceedings through their Children's Guardian, as well as parents and wider family members. Joshua's specialism is child protection matters arising from applications made by social services; and has represented both parents and children in cases involving issues such as non-accidental injury, domestic abuse and substance misuse.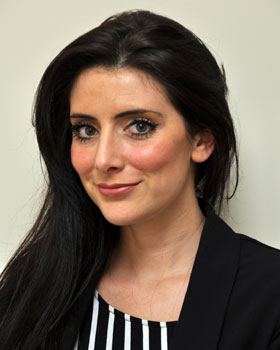 Aimee Phoenix
Aimee joined Gittins McDonald in 2004 and after completing her training contract qualified as a solicitor in 2006 and became a partner in 2017. She now specialises in Residential Conveyancing, handling sale, purchase, remortgage and transfer of equity transactions. Aimee prides herself on providing a personal, high quality service to all clients at what can often be a stressful time. Aimee strives to make sure that clients are kept informed at each stage to avoid unnecessary anxiety.
Aimee also deals with preparing Lasting Powers of Attorney and Wills for clients.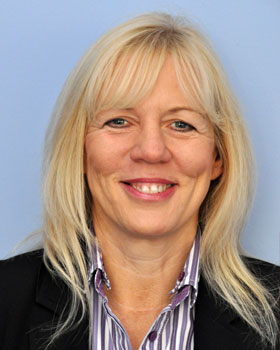 Catherine Jagger
Catherine qualified as a solicitor in 1993. She trained in Liverpool and thereafter attained Partnership (1998) in a local firm in Wrexham before joining Gittins McDonald in 2008. She became a Higher Court Advocate in 2009 which allows her to represent clients at the Crown Court in addition to the Police Station and Magistrates Court. She has developed a reputation for "going the extra mile" to support clients and their families when they feel at their most vulnerable.
Catherine is available on the out of hours emergency number as arrests or voluntary interviews don't always take place in office hours.
Emergency contact number:
07711 310021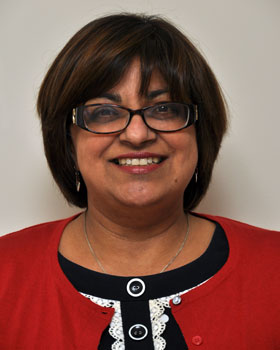 Bharti Gittins
Bharti qualified in 1989 and initially worked for a bank before moving into private practice. Her primary areas of work are conveyancing and probate. Her conveyancing work regularly deals with property around the country. Her probate practice includes will drafting, tax and estate planning. Bharti also has considerable experience in dealing with contested probate cases.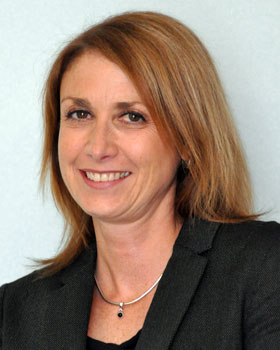 Sian Fisher
Sian is a Chartered Legal Executive who qualified in 1998. Since then Sian has practiced in family work (all aspects - from children to finance cases) and now focuses on residential conveyancing as well. Most of Sian's work comes from recommendations. This merely confirms that she provides an excellent service, keeping clients informed and giving advice that helps to progress each clients matter in a timely and measured way. Sian also prepares wills and Powers of Attorney.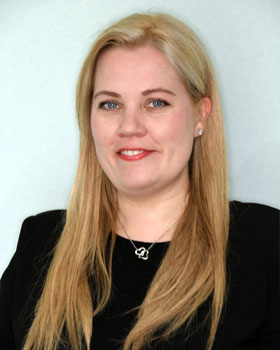 Katrina Owens
Katrina Owens was born and educated locally and qualified as a solicitor in 2004, after graduating from Aberystwyth and the College of Law. Since then Katrina has worked primarily in property and housing law. She specialises in residential conveyancing and landlord and tenant matters.
After gaining experience in firms in the North West and North Wales Katrina is very pleased to be working in her home town and looks forward to assisting clients old and new with the rest of the property team at Gittins McDonald.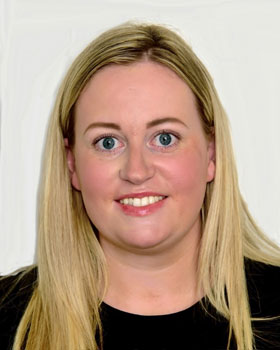 Catrin Hughes
Catrin joined Gittins McDonald in August 2020, having graduated from John Moores University before continuing to complete the Legal Practice Course at University of Law. Catrin qualified as a Solicitor in 2017.
Catrin works as a Solicitor in our family team, covering aspects of family law including public and private law children matters, divorce and financial settlements and sees matters through from beginning to end.
Catrin understands how stressful family proceedings and divorce matters can be and believes in the importance of supporting clients and maintaining a focus on the end goal, whilst guiding the client through the proceedings and understanding that clients can be in an extremely stressful and unknown process. Catrin is focused on providing a patient, thoughtful and efficient process, and reassuring clients throughout.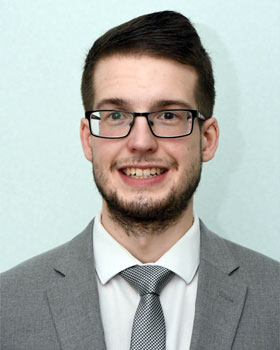 Steffan Ingham
Steffan left Wrexham some years ago to study law at Bangor where he gained an LLB (Hons). He went on to work for firms in Chester and North Wales before he joined Gittins McDonald in 2019, as a paralegal in our conveyancing team. He has many years of experience in residential conveyancing which covers all aspects of sales, purchases, shared ownership, freehold, leasehold and new build transactions. Steffan wanted to return to Wrexham to continue his practice.
Steffan believes passionately that people buying and selling their homes need to feel valued, know that their needs are understood, and that they are clearly advised of any issues that may lie ahead. He believes this provides the bedrock for a quality service.
Outside of work, Steffan has a keen interest in sport especially supporting the Wales rugby team, whom he regularly travels to support.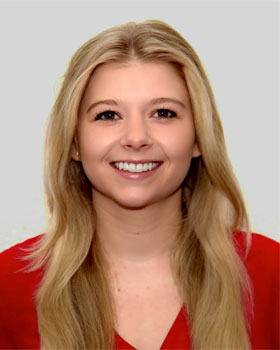 Jennifer Tobijanski
Jennifer joined Gittins McDonald in 2019 after completing her Master of Laws (LL.M) at The University of Chester, following on from her LL.B (Hons) at Nottingham Trent University.
Jennifer works as a Paralegal in our family team, covering aspects of family law including public and private law children matters, divorce and domestic abuse. Jennifer's role requires her to assist clients for the duration of their matter and includes drafting documents, taking witness statements, attending Public Law Outlines and attending counsel at hearings.
Jennifer is known for her approachability, as well as her calm and measured approach. Jennifer understands how stressful family proceedings can be for clients and believes in the importance of providing a patient, thoughtful and high-quality service, which leaves clients knowing that they have been listened to and their problems understood.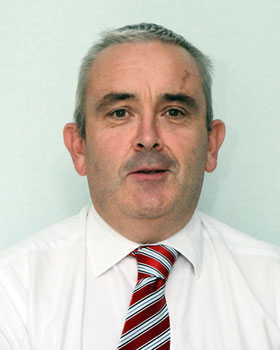 Patrick Cheshire
Patrick joined the team in 2017 after working for a high street bank for thirty years. He is responsible for the day to day management of the firm including liaising with the firms various suppliers, arranging the necessary insurances, maintaining the Lexcel quality standard, and managing human resource needs. Patrick strongly believes that client satisfaction is of paramount importance monitoring all feedback forms personally. He can often be heard reciting his mantra 'the client is king'.
Patrick is a very keen photographer with a special interest in wildlife and also an avid supporter of the Welsh Rugby Union team.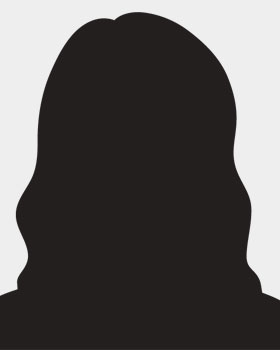 Malwina Czyzak
Malwina heads up the Civil Litigation department, she attended the Manchester School of Law where she gained her undergraduate law degree and proceeded to study a postgraduate legal practice course along with Master of Law. Malwina joined Gittins Mcdonald in 2016 and is now a trainee solicitor specialising in litigation including property litigation and commercial and personal dispute resolution.
Malwina has participated in various matters including Human Rights claims against the Home Office (obtaining compensation for clients who had been falsely imprisoned and illegally deported to their home country). Litigation can be very stressful, however Malwina is known for lending a sympathetic ear and understanding towards her clients which helps this stressful process. Malwina believes that everyone deserves justice and in her free time she helps those who need it the most.