Criminal Proceedings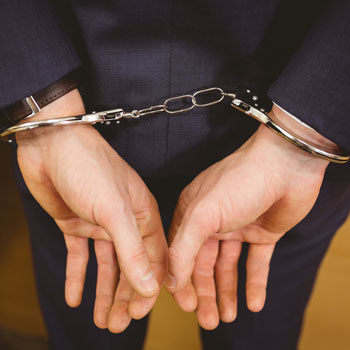 Being caught up in the criminal justice system is never a pleasant experience. You may find yourself arrested and being interviewed at a Police station, or facing allegations in court. That is why you need a solicitor who knows how the process works and can provide you with the best advice from the outset.
We deal with every criminal offence from the most serious to the very minor. The point is, we have the experience and expertise to represent you from the moment you are arrested to an appearance in court.
Services we provide
Police Station attendances
Magistrates and Youth Court Representation
Crown Court Representation
Legal aid is still available for most criminal cases and is ALWAYS free at the police station. Remember those first few words at the police station can be critical.
The Department is headed by Catherine Jagger, a specialist in this field with over 20 years of experience defending clients in the Magistrates and Crown Court. She is also qualified as a duty solicitor and will attend the police station day or night.
View our costs
Drink driving offence, guilty plea - fixed fee £350.00
What the fee includes
2 hours attendance/preparation:

considering evidence
taking your instructions
providing advice on likely sentence

Attendance and representation at a single hearing at the Magistrates Court
What the fee does not include
instruction of any expert witnesses
taking statements from any witnesses
advice and assistance in relation to a special reasons hearing
advice or assistance in relation to any appeal
The key stages of your matter are based on the presumption that you have entered a guilty plea and have a date for your hearing.
Meet with your solicitor to provide instructions on what happened
We will consider initial disclosure, and any other evidence and provide advice
Arranging to take any witness statements if necessary (this will have an additional cost, of £100.00)
We will explain the court procedure to you so you know what to expect on the day of your hearing, and the sentencing options available to the court
We will conduct any further preparatory work, obtain further instructions from you if necessary and answer any follow up queries you have
We cannot provide a timescale of when your hearing will take place, as this depends on the court listing for that day
We will attend court on the day and meet with you before going before the court. We anticipate being at court for half a day
We will discuss the outcome with you. If advice is required on appeal, this will carry an additional cost
Interested in our
Criminal Proceedings services?
Contact us and ask for Catherine Jagger to get a quote or to just talk through what we can do for you.