Criminal Proceedings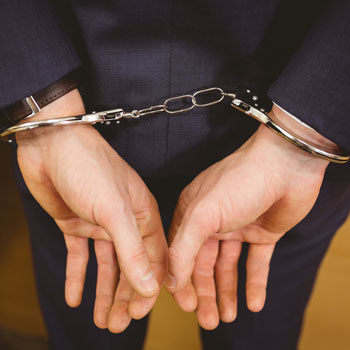 OUT OF HOURS EMERGENCY TELEPHONE CONTACT: 07711 310021
We operate 24 hours a day to provide immediate help to anybody who is facing arrest or voluntary interview.
Catherine Jagger is Head of our Criminal Department and prides herself in being able to provide a more personal service to clients than other larger firms. With over 25 years experience as a criminal lawyer representing clients in the Police Station, Magistrates and Crown Court, she will be responsible for your case from start to finish. You will not be passed from one solicitor to another.
We cannot stress enough how important it is to have a solicitor at the Police Station. It is always free of charge.
If you have been arrested or you are attending for a voluntary interview, whether it be for driving offences, criminal damage, neighbour disputes, shoplifting a serious drugs conspiracy, fraud or serious violence, we have substantial experience in ALL areas of criminal law and the Police Station is a critical stage, where a solicitor's attendance can make all the difference.
Voluntary attendances at the Police Station
For all sorts of political reasons and cutbacks people are often invited to attend at the Police Station for a voluntary interview rather than being formally arrested. Do I still need a solicitor? Absolutely yes. You will still be interviewed under caution with the same interview procedures as if you had been arrested. Call us in advance and we can attend the voluntary interview with you. We can even arrange voluntary interviews with Officers to suit your timetable.
If the Police want to speak to you, speak to us first. If the Police have arrested you ask for Gittins McDonald at the Police Station and we will attend immediately for interview.
If you have already been interviewed and have to go back to the Police Station or you have been charged/summonsed to Court, contact us.
A couple of our clients' comments:
Thank you, I can't believe meeting you helped me so much, first time I ever needed someone to help me and you did, I haven't got words to say, thank you doesn't seem enough. Thank you Cath
Cath Jagger supported me brilliantly through what was the most difficult time of my life. Communication, advice and sympathy was excellent. When I was charged with the false allegations, Cath said, "we will look after you" and that is exactly what happened. Thank you.
View our costs
A solicitor at the Police Station is free of charge 24/7 either under arrest or for voluntary interview
At Gittins McDonald Solicitors we welcome the Solicitors Regulation Authority's new guidance in relation to the publication of fees. For too long, the public have been misled about the cost of engaging solicitors. We offer the same services as many of the specialist firms but with the advantage of being local to the Courts.
Many cases rely on the Magistrates' discretion and those Magistrates know and trust us after years of appearing before them on a regular basis.
In the majority of criminal cases legal aid is available if you pass the threshold tests for seriousness and means. We can discuss this in detail with you free of charge at your first appointment.
Please remember that representation at the Police Station is always free. Remember those first few words at the Police Station can be critical.
In relation to motoring matters our private fees are set out in our terms of business. Our charging rate is £200 per hour. However, we will try to agree fees at the outset in many straightforward cases, e.g.
Motoring trials £1,000 plus VAT
Special reasons trial - £750 plus VAT
Exceptional hardship hearings - £650 plus VAT
Guilty plea mitigation hearings (speeding, due care, drink/drug driving etc) - £350 plus VAT
Every case is different and the above fees are just a guidance and we can sometimes limit the cost lower than these figures. It of course depends on the amount of work necessary in each case. If we limit our costs at a certain figure we won't stop working after that amount is reached. We will do everything required in every case.
If your case requires expert reports or other disbursements external to our fees we will discuss this with you in detail.
Interested in our
Criminal Proceedings services?
Contact us and ask for Catherine Jagger to get a quote or to just talk through what we can do for you.